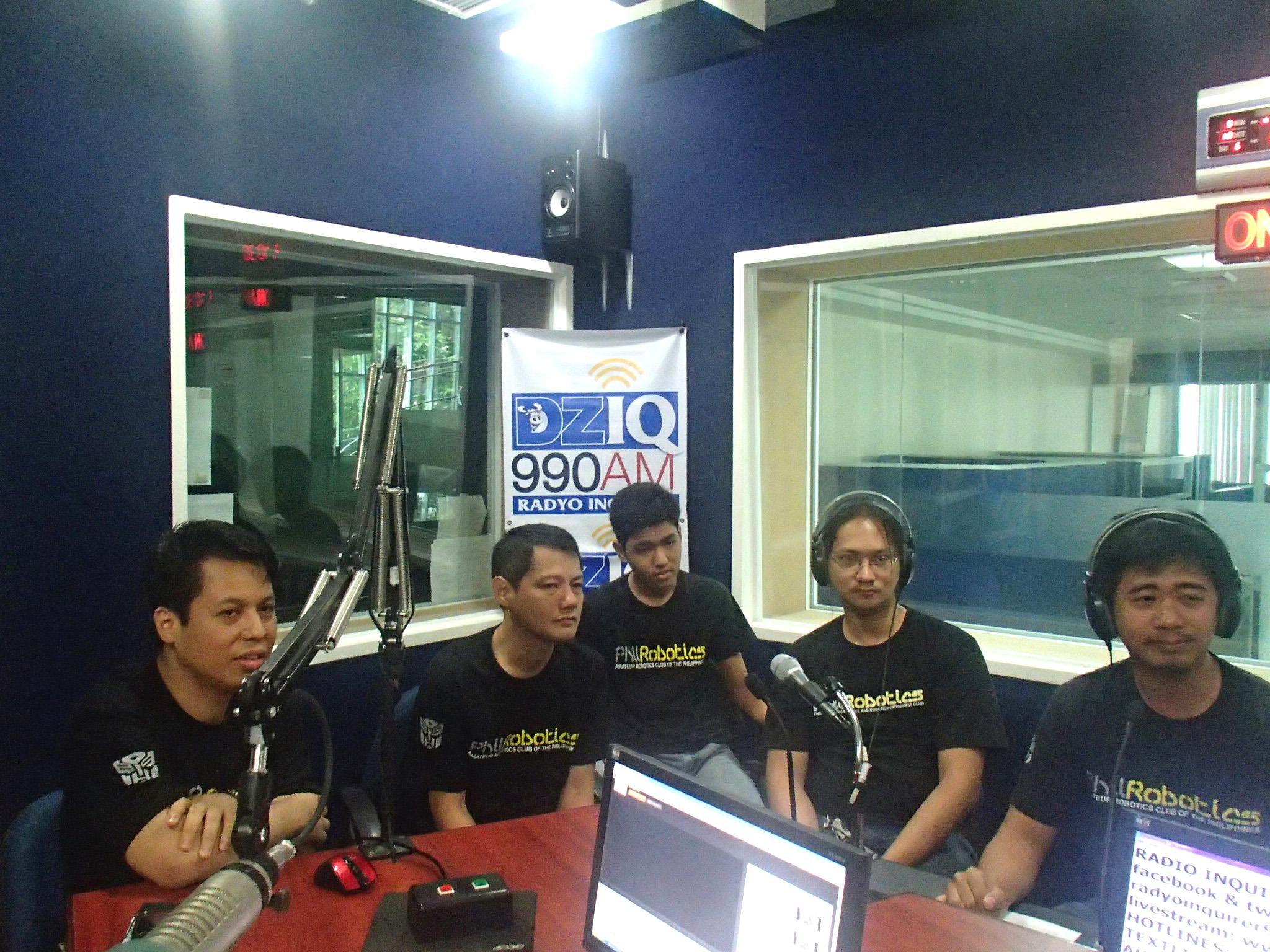 (Photo grabbed from http://vigattintourism.com/tourism/articles/Vigattin-Radio-with-Project-NOAH-and-PhilRobotics)
Philrobotics has been interviewed last Saturday, August 10, 2013,  by Vigattin radio program (DZIQ 990kHz) along with Project Noah and International Rice Research Institute's (IRRI) Bigas Hackathon organizer Ms. Bianca Ferrer. It was great looking back at how we've won the 1st Bigas Hackathon with lack of planning and the only intention of having fun. Not saying that less planning always works but sometimes being relaxed help a lot specially when you are going to join a 2 day Hackathon. The program then talks about the current status the winning idea is right now and what IRRI is doing in terms of further developing the project. Some possible future cooperation with Project Noah has also been discussed during the show.
Bigas2 Hack will be on August 31, 2013 so gather your friends or team and register for the event.
The full recorded video of the interview can be viewed on Ustream.